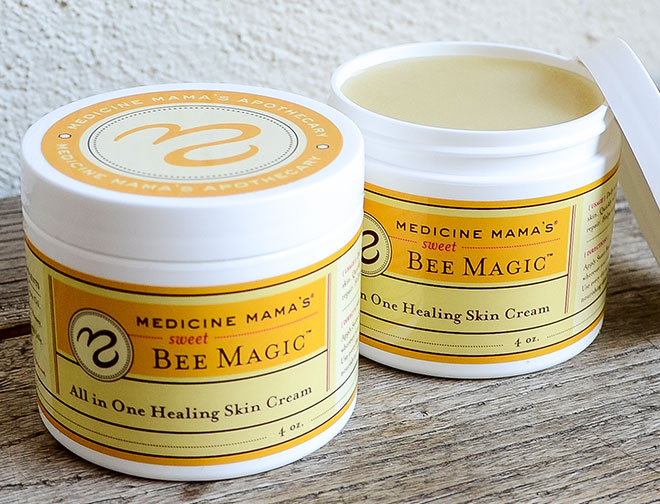 VitaSprings is proud to introduce another top quality brand of natural skincare products to our customers: Medicine Mama's.
Sweet Bee Magic is a traditionally handcrafted All-Over Skin Moisturizer & Beauty Cream that actively heals and nourishes the skin with super nutrients. Powerful antioxidants, antifungicides, antiseptics, antibacterials, anti-inflammatories and deep defense bioflavonoids are the result of the Bees' magical relationship with millions of plants, flowers and trees.
Medicine Mama's organic, healing skincare products are powered by the breakthrough Melexylem™ blends. These miraculous blends give products like Sweet Bee Magic their natural and potent anti-oxidant, prebiotic, enzymatic anti-bacterial potency. Designed to safely and effectively scour free radicals, balance and soothe the skin.
See more at: http://www.vitasprings.com/sweet-blessed-bee-magic.html